Photographs from IMTS 2018.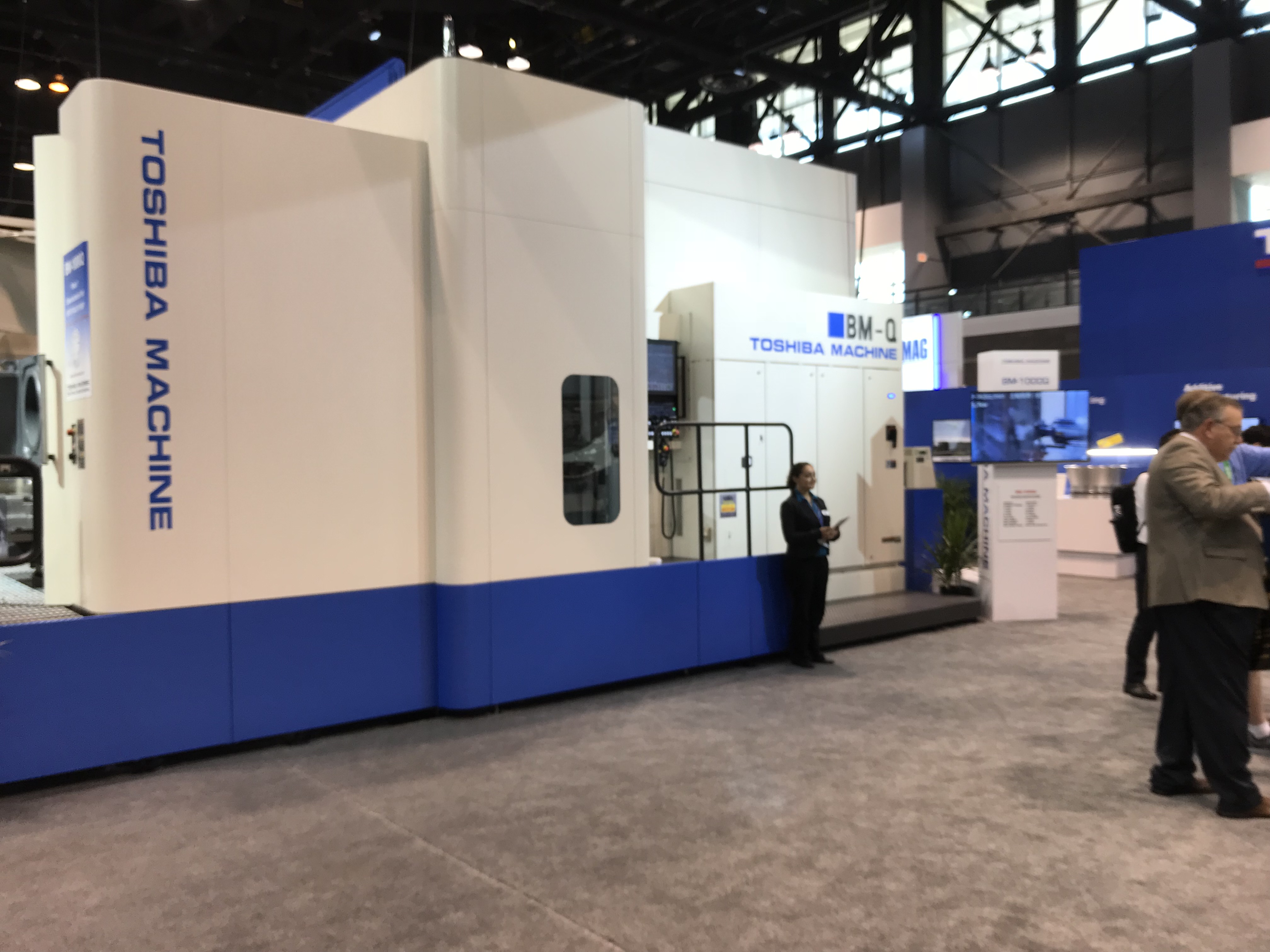 Toshiba Machine BM-1000(Q) - The BM-U model is fitted with a rotary A axis head with a spindle speed of 12000rpm, driven by a 64kW motor developing 236N.m of torque. The head indexes at ±95° from the horizontal plane presenting an angular approach to workpieces for compound work and providing improved tool clearance. The BM-H high speed model is fitted with an HSK63A spindle running at a speed of up to 20000rpm. The spindle is driven by a 51kW motor developing 89N.m of torque.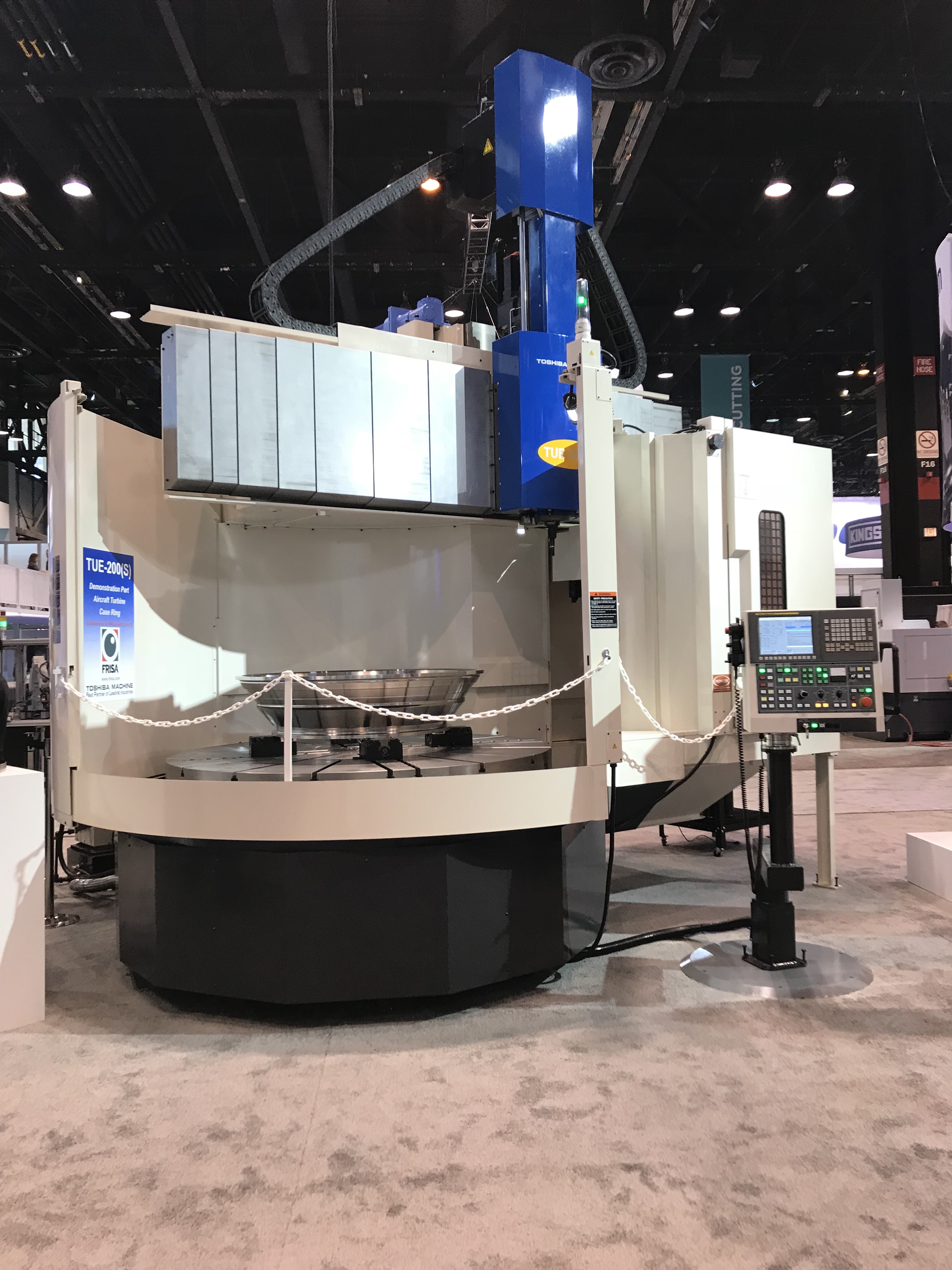 Toshiba Machine TUE-200(S) - Vertical Turning Lathe with Live Spindle. This quality machine tool is perfect for industries within aerospace, automotive, marine, oil & gas and power generation. This machine is fitted with a Ø200mm W axis quill for improved reach and has a BBT50 face/taper contact spindle running at 6000rpm, developing 1600N.m of torque using a 30kW motor. The spindle is cooled using a chiller unit and a high-power spindle is available for heavier cutting.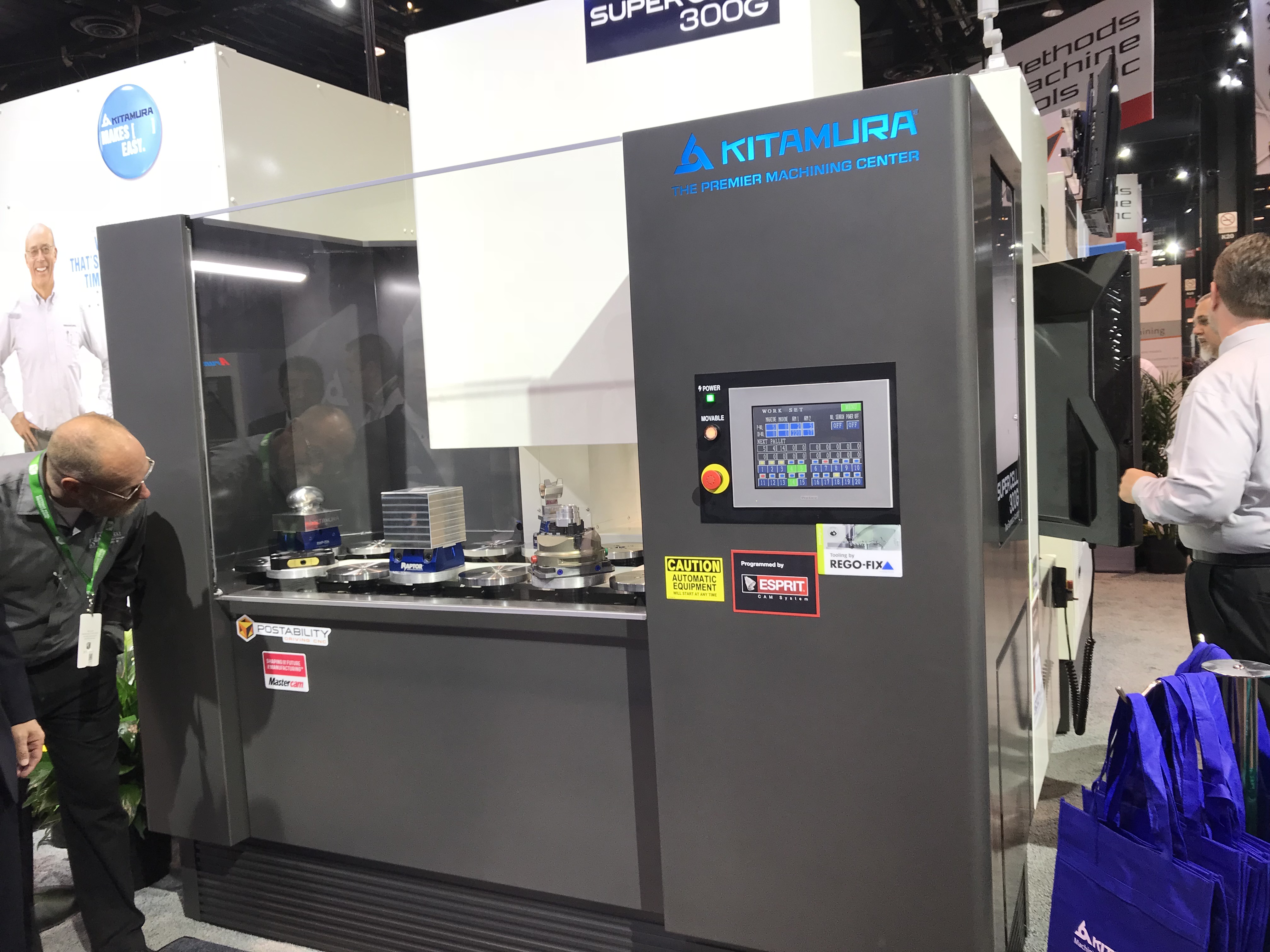 Kitamura Supercell-300G - The Supercell-300G is a multi-pallet machine and is aimed at the unmanned machining of small, high volume components in a single set-up, eliminating work-in-progress, high inventory and constant supervision. A 20 pallet APC unit is fitted as standard, with the possibility of expansion to 40 or 80 stations. Pallets are sized at Ø200mm, and parts up to 200m high weighing 20kg can be processed.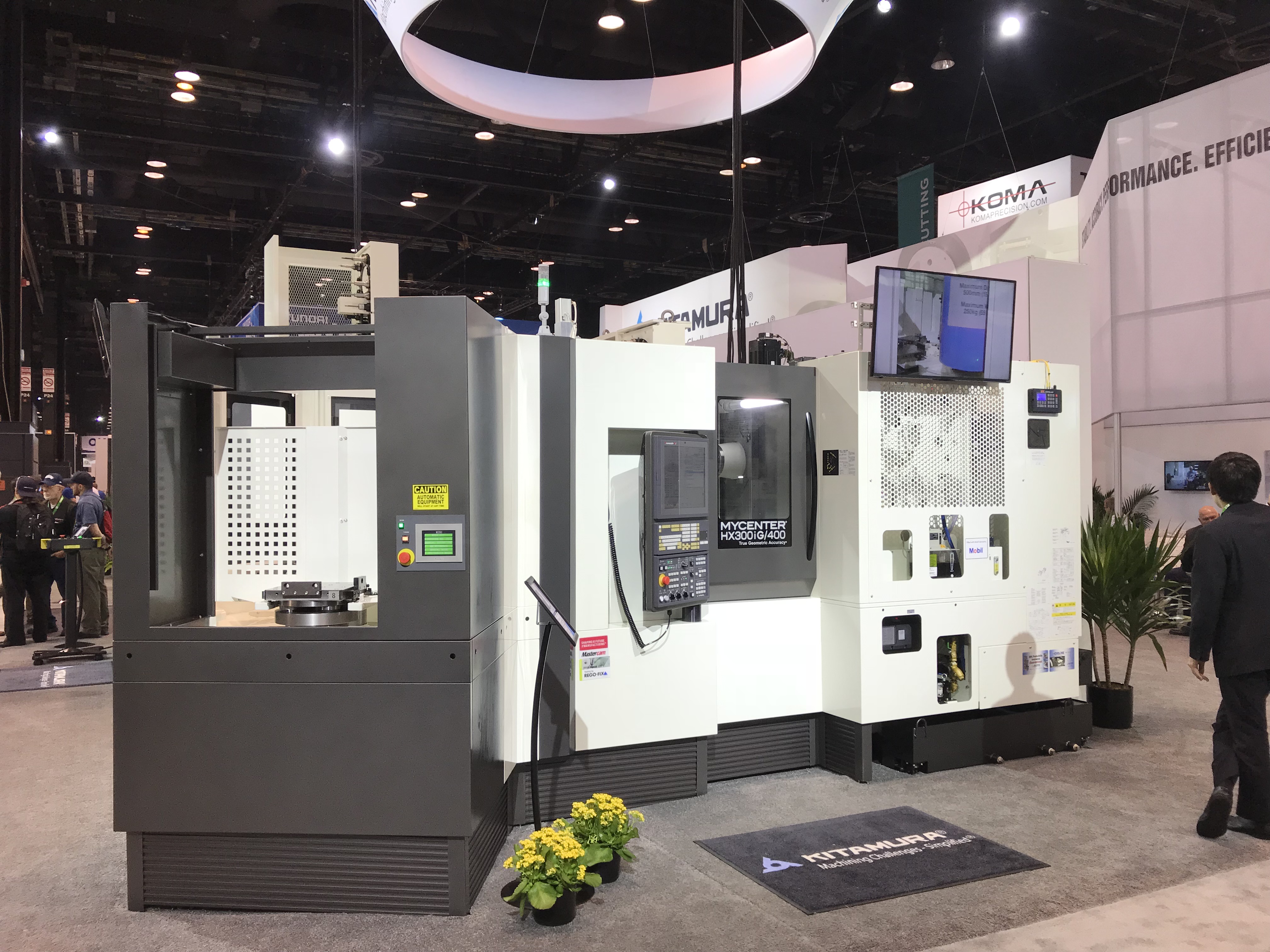 Kitamura Mycenter-HX300iG/400 with 8-APC - Kitamura machining centres are built to grow in the field as needs change. Our APC and ATC options are flexible, field install-able and available across our entire machining centre line. The idea that you can turn off the lights and go home every night while our machines offer unattended alternatives to cranking out your parts is a cost-saving reality.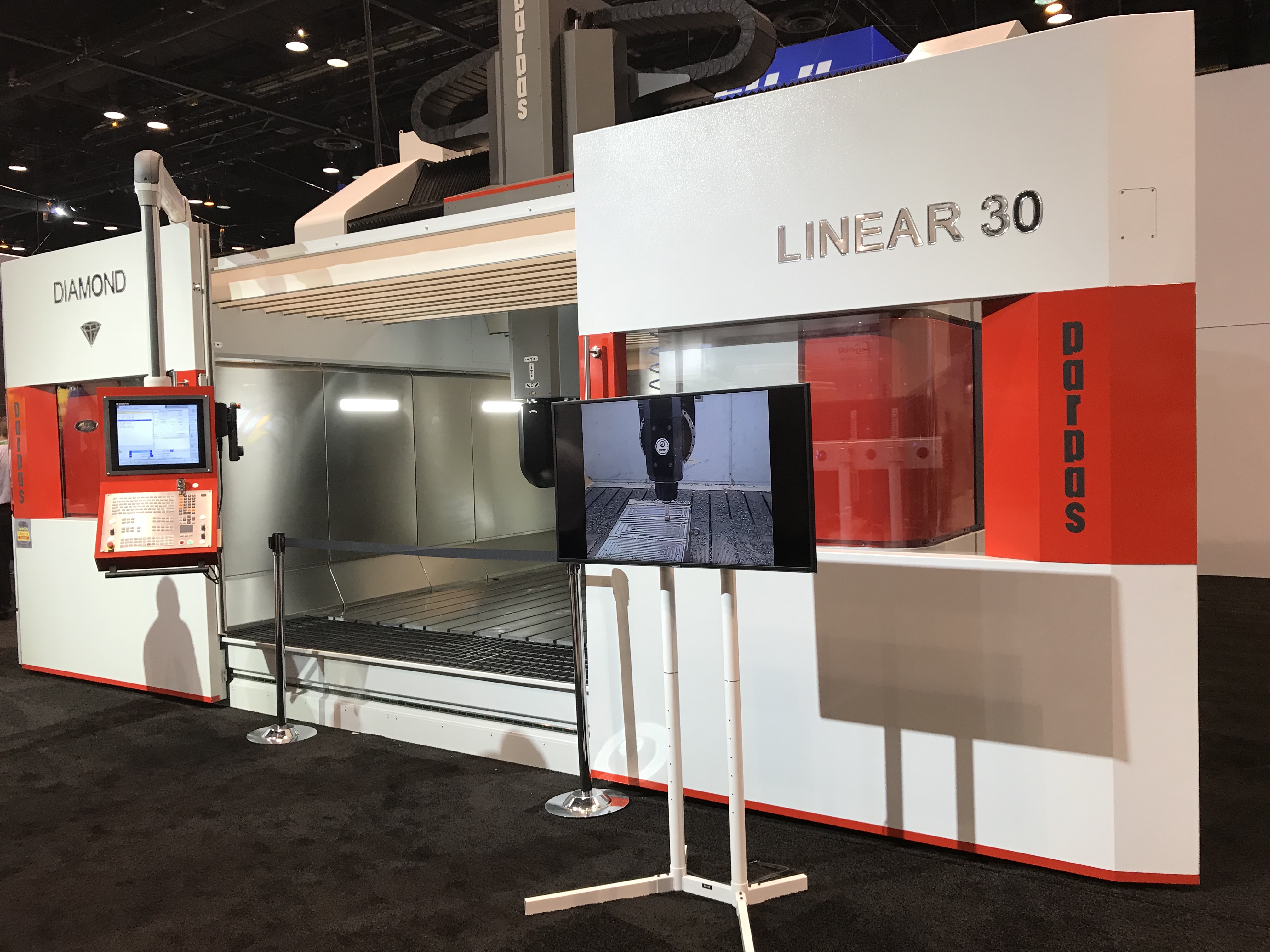 Gruppo Parpas Diamond Linear 30 - DIAMOND Linear 30 is a gantry machining centre with 3 or 5 axis for high speed moulds/dies machining. It features a monobloc structure with a gantry moving saddle and stationary workpiece. The Diamond 30 is available also in configuration "Linear", with linear motor for 3 machine axes and torque motor for rotary axes.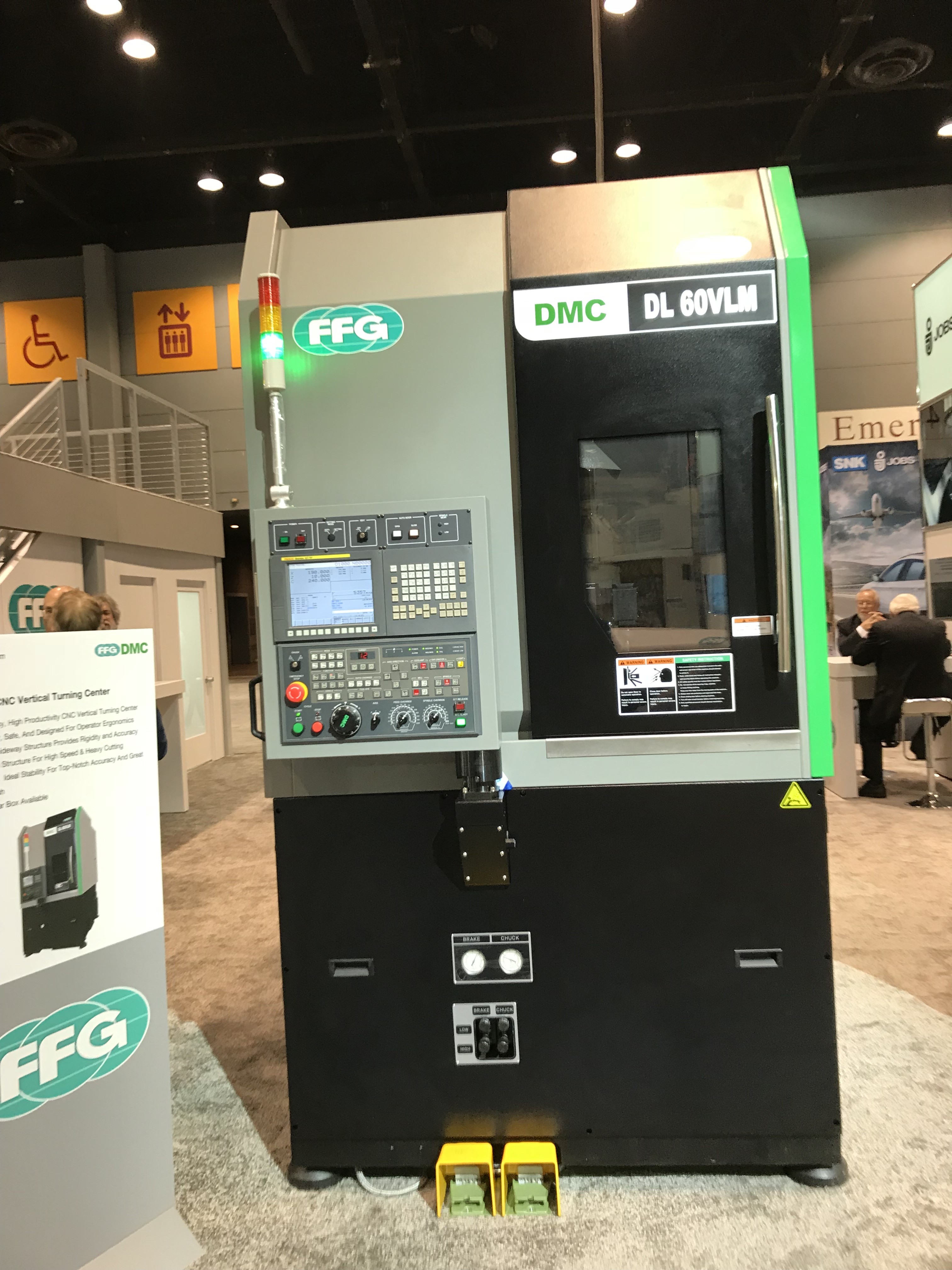 FFG DMC DL60VLM - This a high quality CNC vertical turning centre capable of processing small/medium cylindrical components and are often used in preference to machining on standard horizontal lathes.