Kitamura's range of horizontal machining centres offer the benefits of extra-large work envelopes with outstanding accuracies. On all but the very smallest models, they have solid Meehanite cast construction and solid boxways offering high rapid rates, together with twin ballscrew drives and dual feedback systems. These quality horizontal machining centres offer a long machine tool life, along with the accuracy and reliability necessary for your production requirements.
There are currently thirteen horizontal machining centres on offer with many advantages to each individual one.
Starting with the smallest machine in the range, the compact Mycenter-HX250iG is the smallest twin pallet horizontal machining centre on the market and used to manufacture medium to long run small parts to a higher level of productivity. This year, Kitamura have launched a multi-pallet version of their small unique HX250iG horizontal machining centre. The Mycenter HX250iG in our showroom includes many Kitamura features such as 60 M/min rapid rates and is fitted with the 10 automatic pallet changer and 102 tools. The small footprint of only 12M², amazing for a machine of that capacity, saves on valuable floor space. This machine is fitted with a powerful 15,000rpm, dual contact spindle and can be seen at our Nuneaton showroom.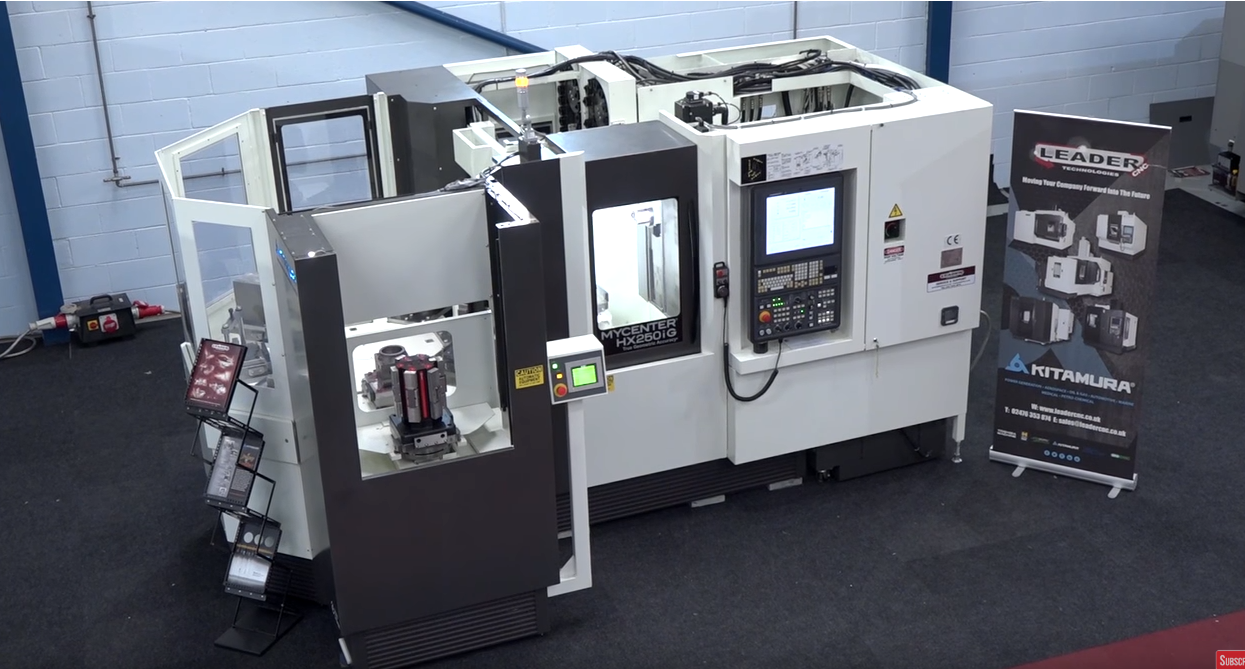 Like other Kitamura machines, the Mycenter-HX400iG is fitted with the latest Kitamura Arumatik Mi CNC control. This has a 19" LCD multi-function display, maintenance support system and many standard features. A dual keyboard layout is included for general compatibility with Fanuc programmes. The faster transfer of data from the server, quicker processing speed and vastly improved macro calculation rate result in smoother and quicker drive performance, especially useful for high speed machining and adaptive control. The Mycenter-400iG has a work piece capacity of Ø630mm x 735mm.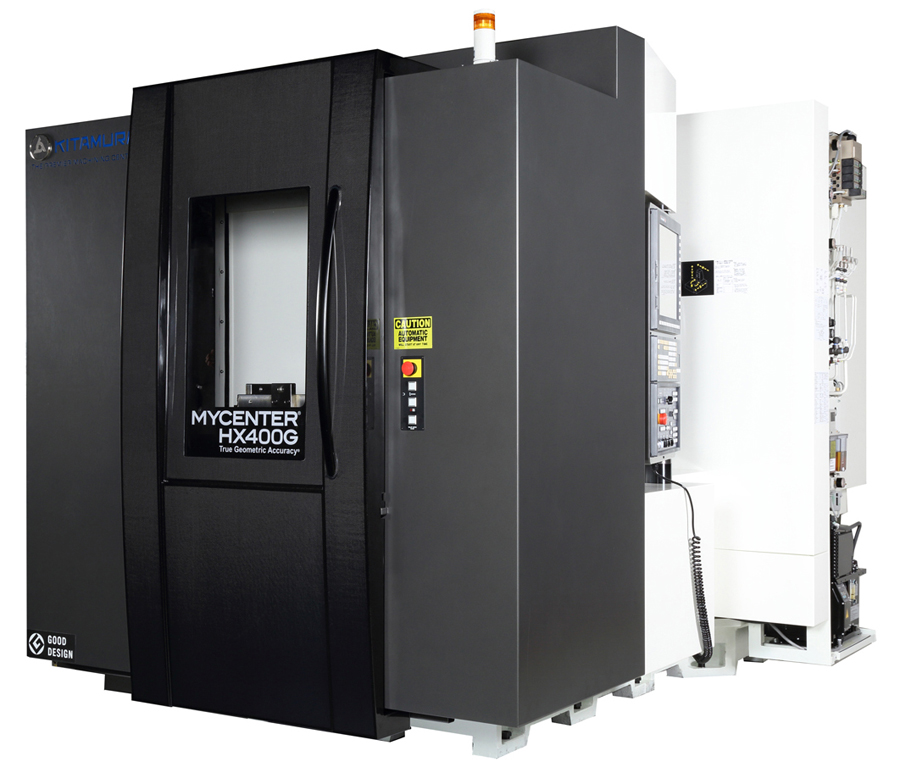 As we go further into the range, the Mycenter-HX800G is worth looking at if you manufacture aerospace, power generation, oil & gas and marine complex components. Kitamura have designed this machine to handle large sized components and is available with high torque and 4-step gear driven spindles that deliver high-efficiency cutting performance with low energy consumption.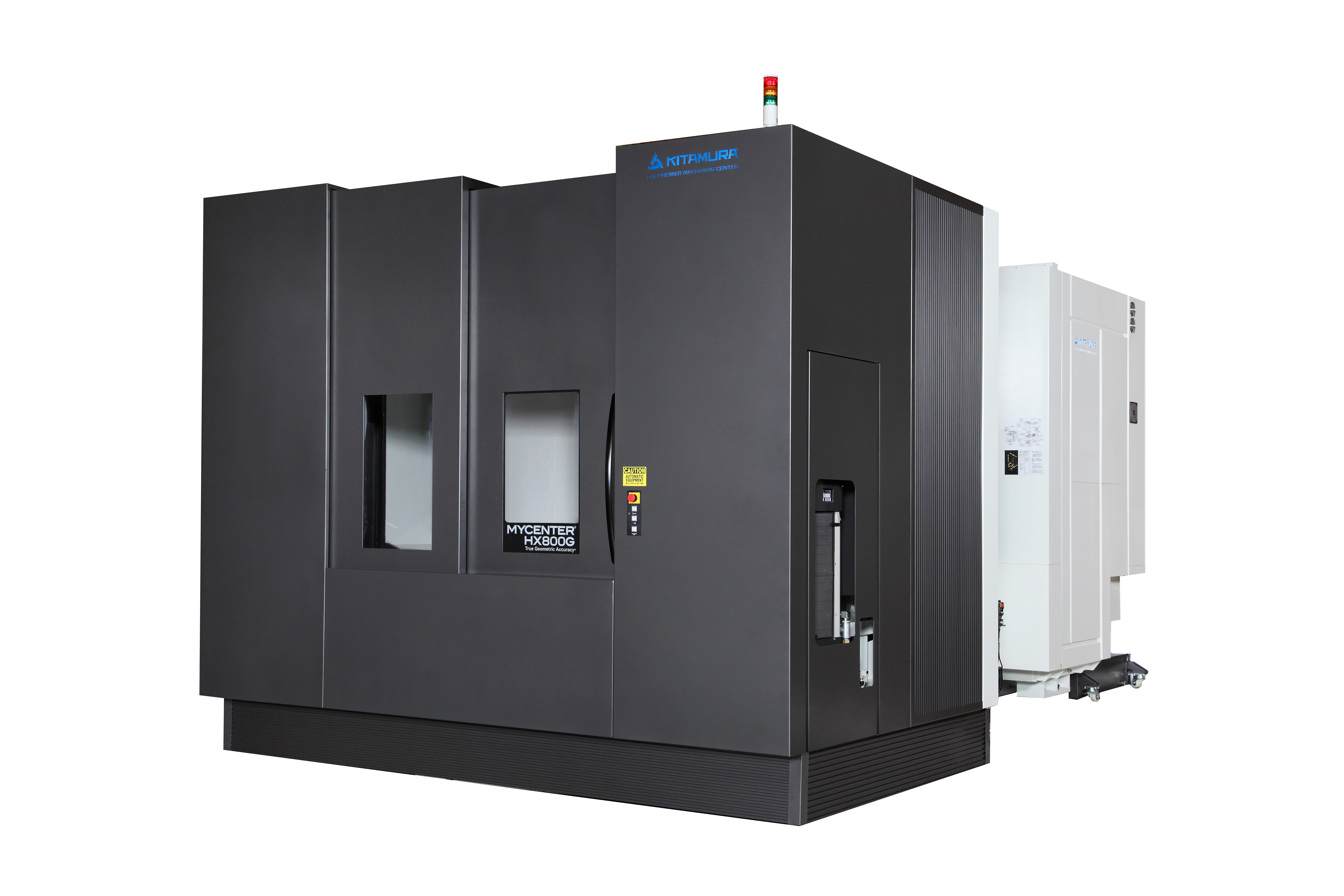 Finally, the largest horizontal machining centre in the range is the Mycenter-HX1250i. This heavy-duty twin pallet horizontal machining centre is capable of handling components up to 3,000kg in weight. In standard configuration the machine is equipped with a full rotary B-axis, through spindle coolant and a 150 position tool changer.
For more information email - marketing@leadercnc.co.uk