The TIMTOS machine tool exhibition is currently being held in Taiwan until Saturday 9th March and is the 27th Taipei International machine tool show. The exhibition will show and highlight 100,000m² of machine tools, machine tool accessories and various other technologies. As past records indicate, the show will help contribute the growth of the industry, promote trade throughout the world and also attract many visitors from all over the world, including the U.K.
Nomura, our newest principal, this year are currently exhibiting at the show with various sliding heads on the stand. NomuraDS have been manufacturing quality sliding head lathes in Korea and Japan for over 70 years, with over 14,000 machines now sold. The high precision, durability and innovation of the products is perfect for large volume production of aerospace, medical, motorsport, telecommunications and electronics industries. Nomura also manufacture drill/tap centres which are based on their latest design and technology, such as independently controlled twin spindles.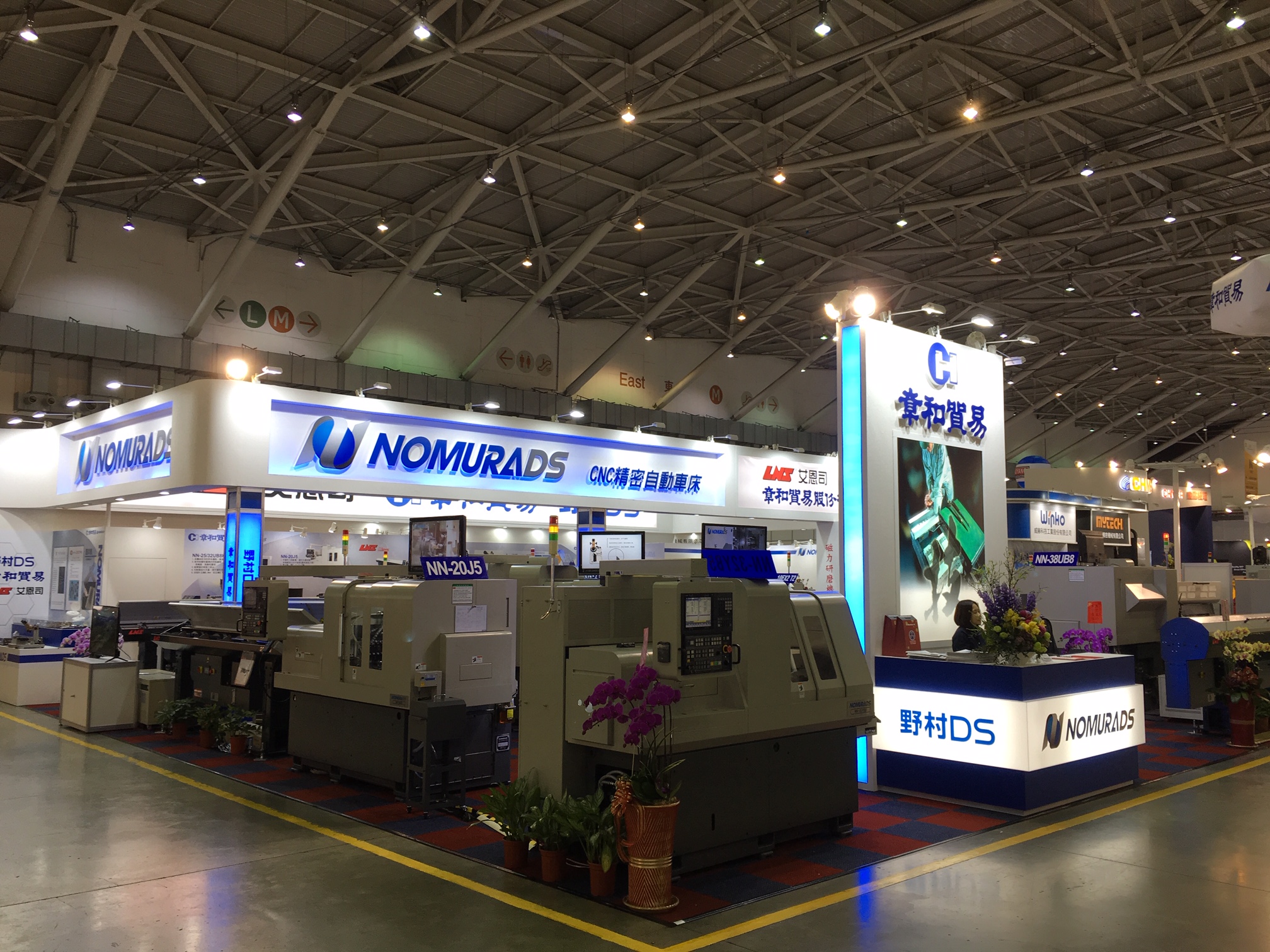 Maple Technology are also showing their presence at the show exhibiting vertical machining centres on stand L1310 in Hall 1. Maple Technology was founded in 1989 in the South district of Taichung City and, due to substantial growth in 2006, moved its existing site in Sha Lu Taichung City, Taiwan. Its premises cover an area of 20,000 square meters, used for CNC product development, manufacturing and sales.
The vertical machining centres on the stand are each built to satisfy slightly different technical and commercial requirements. Built round a wide cast iron structure, the ME models you can see in the photographs below use heavy duty P-class roller guide ways, high accuracy C3-0.008 ballscrews and high-speed tool changers to provide a versatile and cost-effective solution for most general machining applications.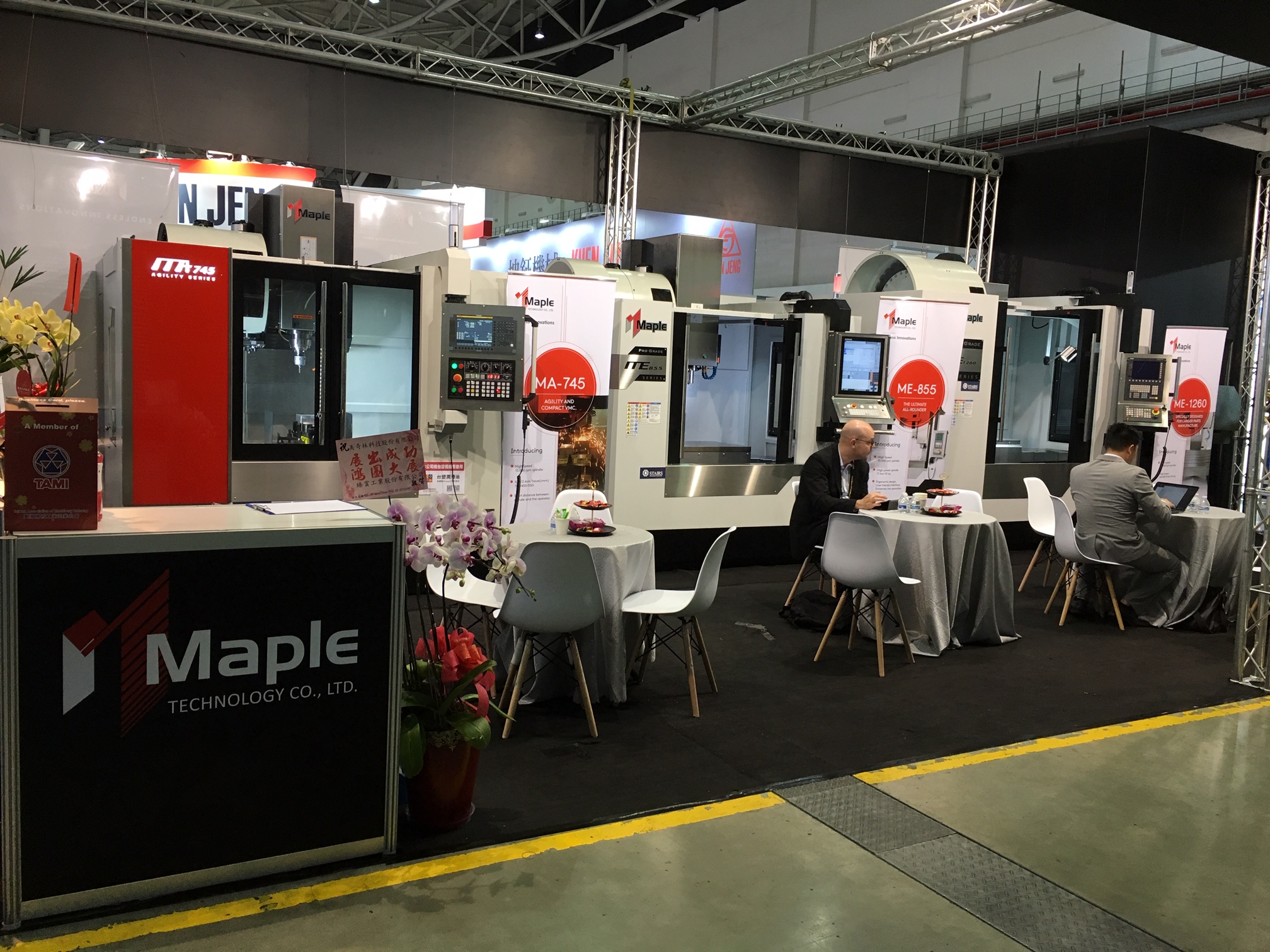 For more information on the Nomura and Maple ranges why not follow us on Twitter, Linkedin and Facebook or email our sales department on - sales@leadercnc.co.uk.